Finally, as promised... I present... POE!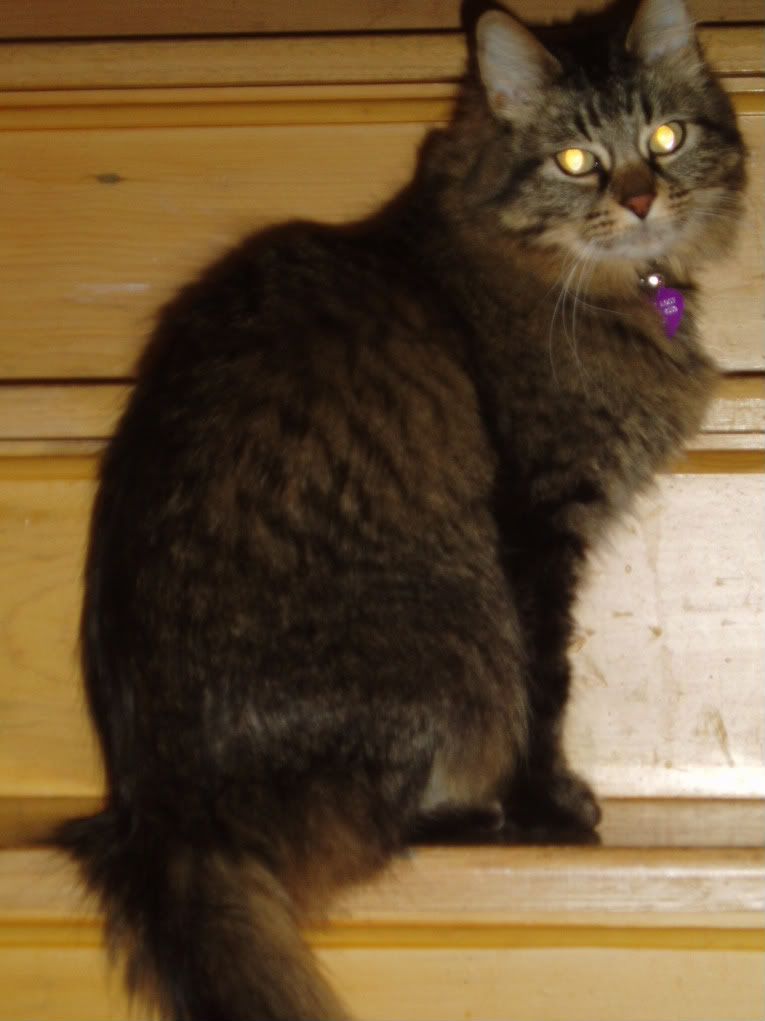 We've contemplated keeping her in the dog kennel to prevent her from trying to escape, but she just meows piteously.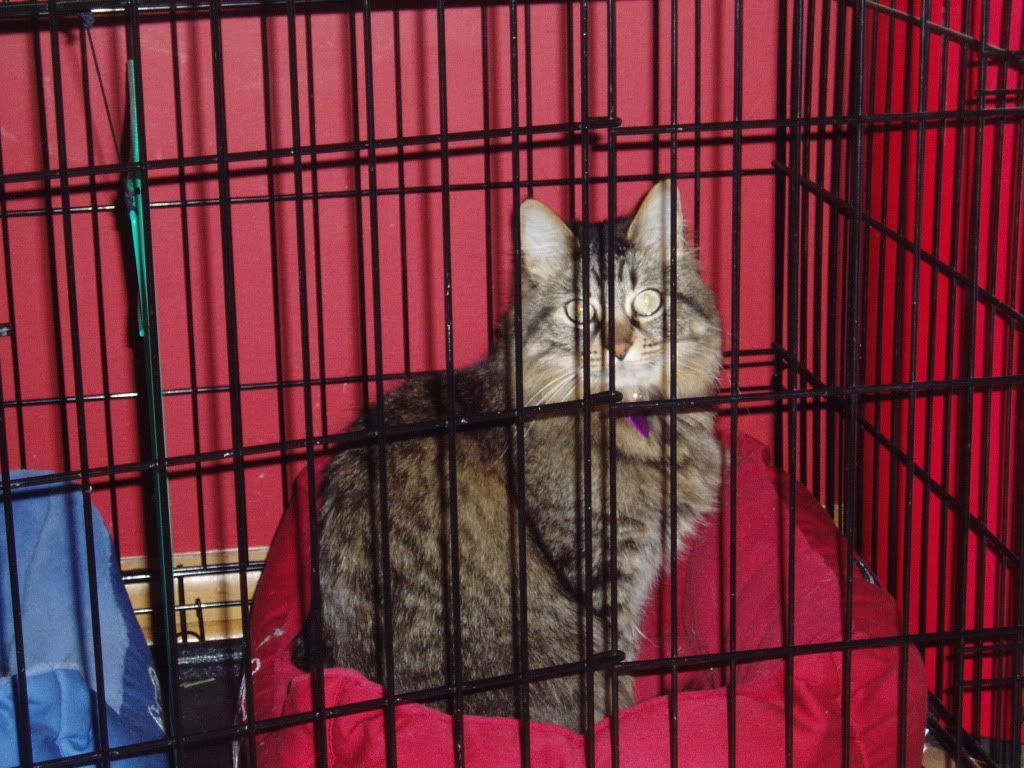 ... the blurring is from my hand, not the cat.
The gray cat is Cloud. You should see them groom each other. So cute.